Aberdeen Allergy Clinic contact/details

or telephone us at: 01224 63 99 55 for an appointment with Aaron Cote - allergy elimination specialist
The Aberdeen Allergy Clinic is located in city centre of beautiful Aberdeen in the North East of Scotland. The clinic is conveniently located near the cities of Edinburgh, Glasgow, Dundee and Inverness.
NAET has been in existence since 1982, relieving the symptoms and conditions of thousands of allergy sufferers world wide by permanently eliminating their allergies with this natural, holistic health approach. The Aberdeen Allergy Clinic is committed to helping allergy and asthma sufferers of all ages live a happy, healthy life without allergies and the symptoms they cause.
Aaron Cote D.TCM, B.A., Certified NAET Practitioner (advanced level 2 ), NMT, Bioset.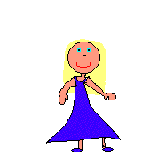 Be Happy Be Allergy Free!